Casambi

Integration
pushfusion brings performance and monitoring data from your local Casambi networks together in one place allowing you to manage your estate effectively from anywhere in the world.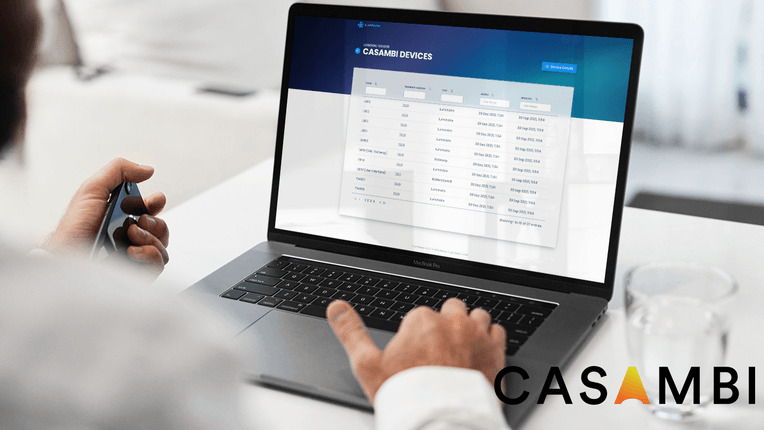 How it
works
pushfusion harnesses the power of the Casambi API to bring data from across your estate together scaling to meet your demands as your Casambi networks grow.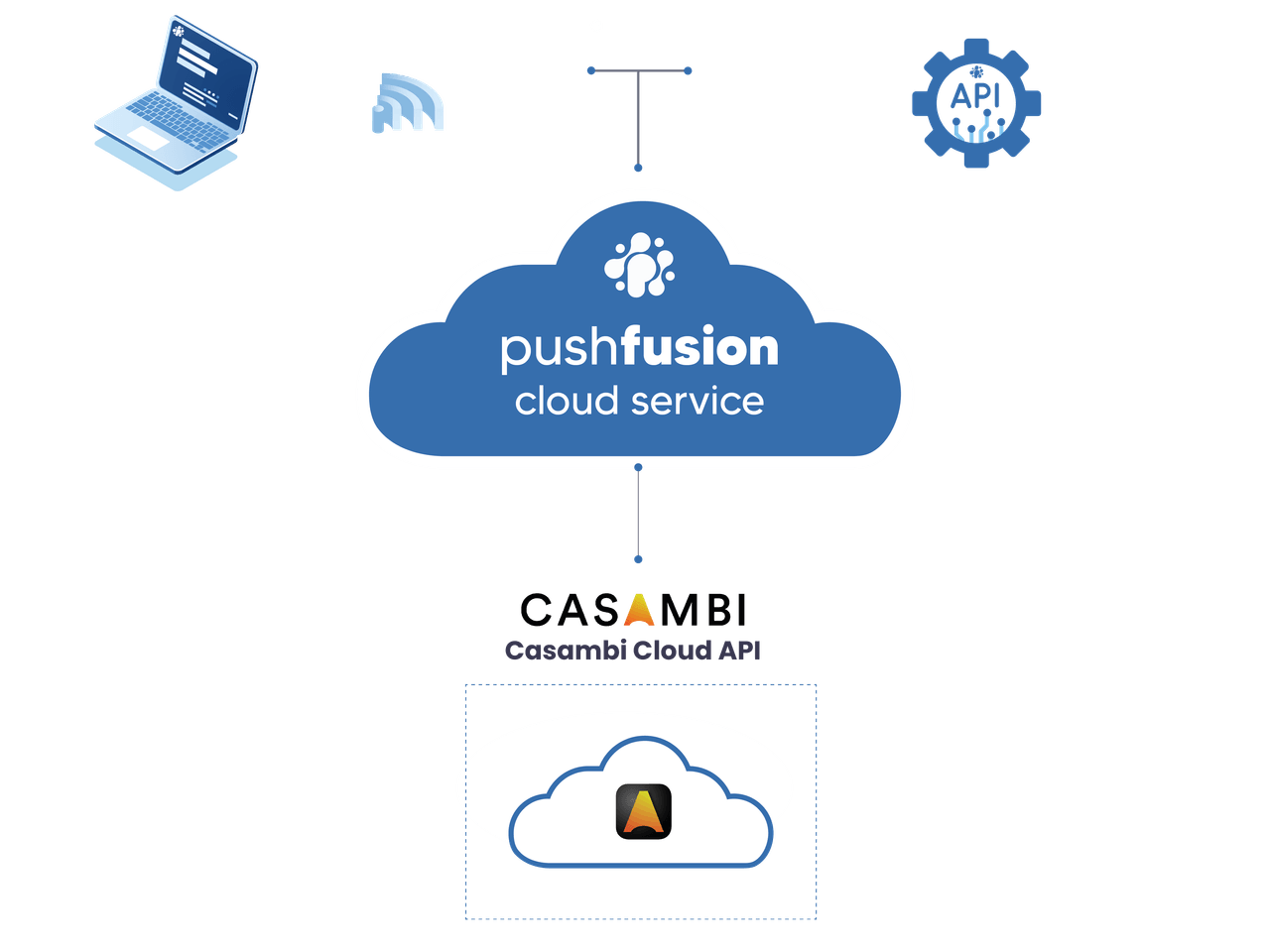 push
fusion
dashboard
pushfusion provides the tools that you need to understand and manage your estate compliance and proactively address any problems before they happen.
Secure cloud-based solution
Hosted by Binary Forge, pushfusion has been developed from the start with security in its DNA, the intuitive pushfusion interface allows you to access the data you need securely and quickly from where you need it.
The Single portal provides access to your entire estate from one place and contain features like proactive notification of issues and events.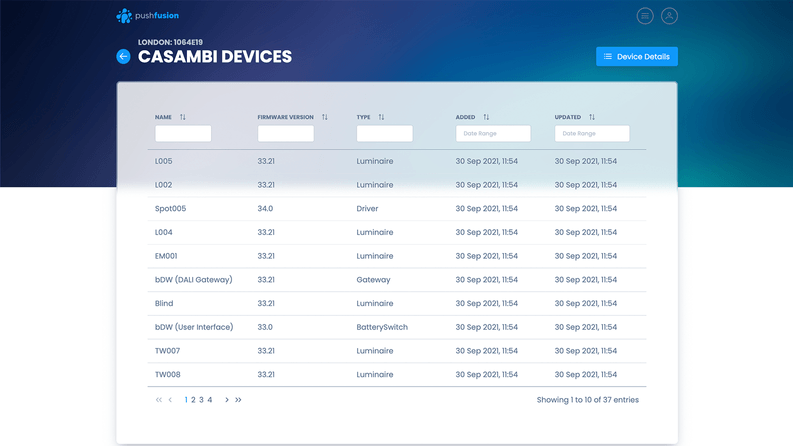 Preset Reports
pushfusion includes a suite of standard reports to assist you in your daily decision making. Based on the data reported from your Casambi installation they include historic energy, power and temperature standalone reports as well as some useful comparison reports to help you tease out extra value from your hardware.
The Casambi API only holds your data for up to 60 days, with pushfusion, you can enjoy reports based on the lifetime of your installation*.
*Only valid with an active pushfusion account / subscription.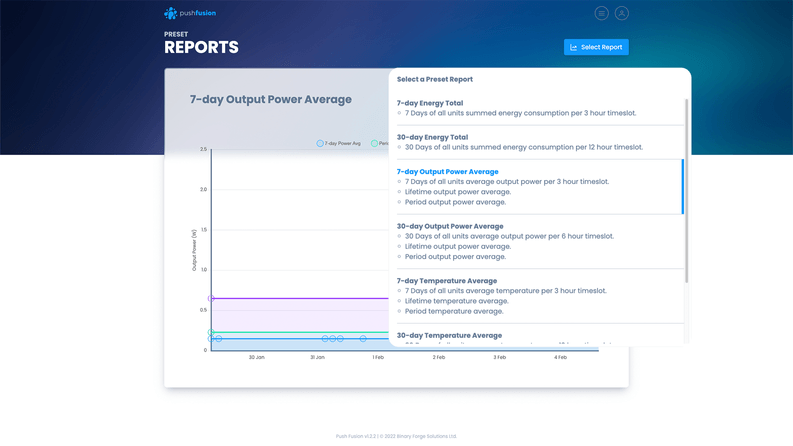 Alerting
The pushfusion alerting engine gives you the power to set thresholds for the behaviour of your installations. This means you can monitor critical aspects of your infrastructure and receive alerts when they start misbehaving.
This could help reduce your call-out overheads by up to 65% because your maintenance teams will know what they're taking, where they're going and what they're fixing when they get to site.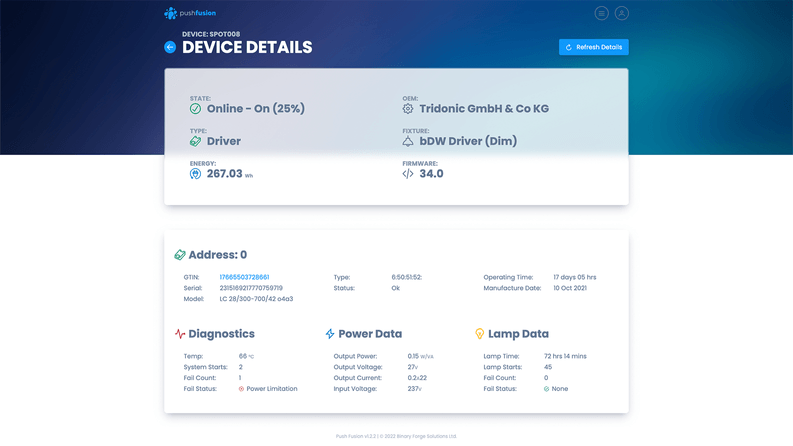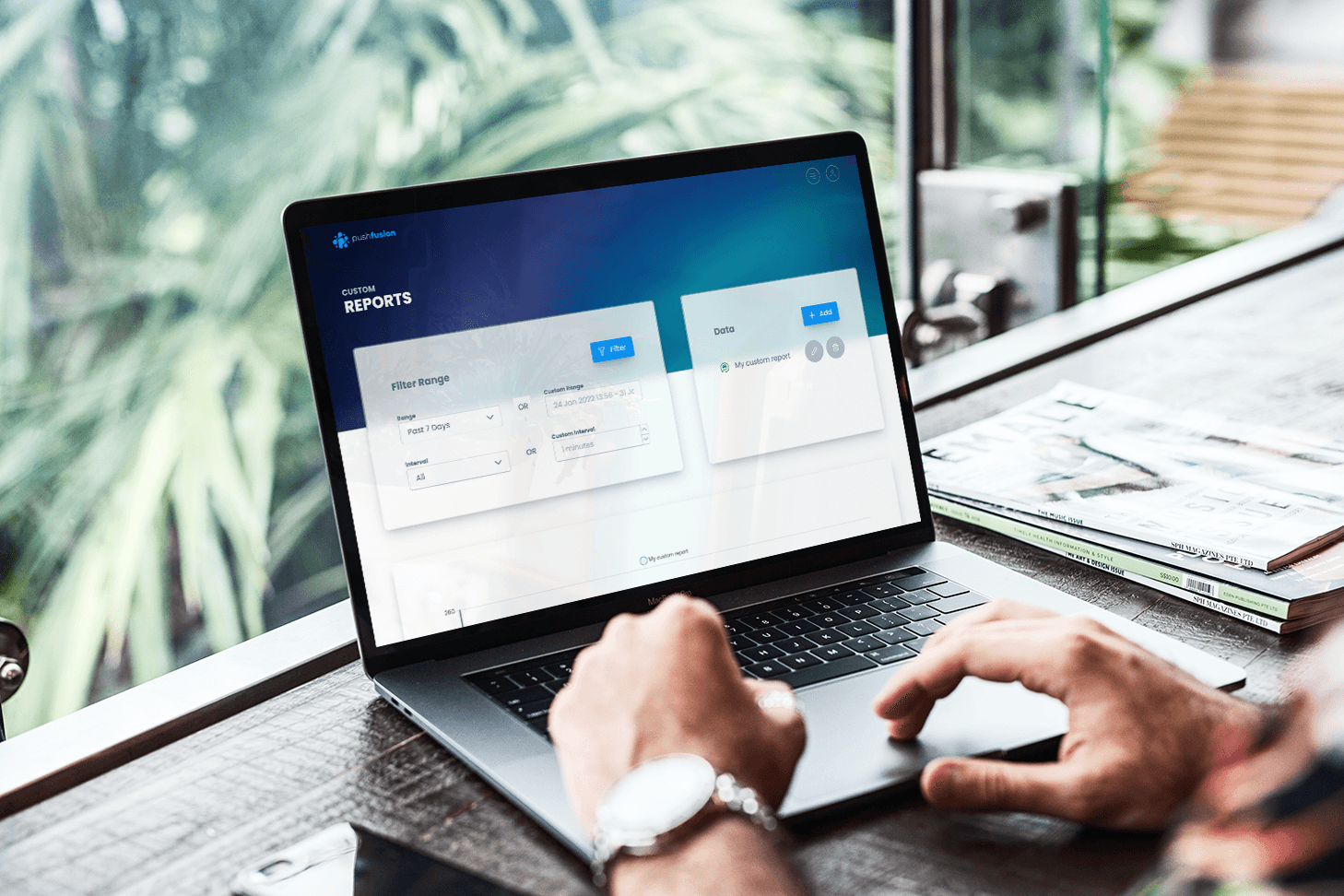 Flexible Custom
Reporting Engine
Not satisfied with the standard preset reports? No problem, with the custom reporting engine you can build the reports you want to see from your own data giving you the power and flexibility to pivot when your organisation needs it most.
See how pushfusion can
supercharge your Casambi networks.